How to Differentiate Your Shop From The One Down The Block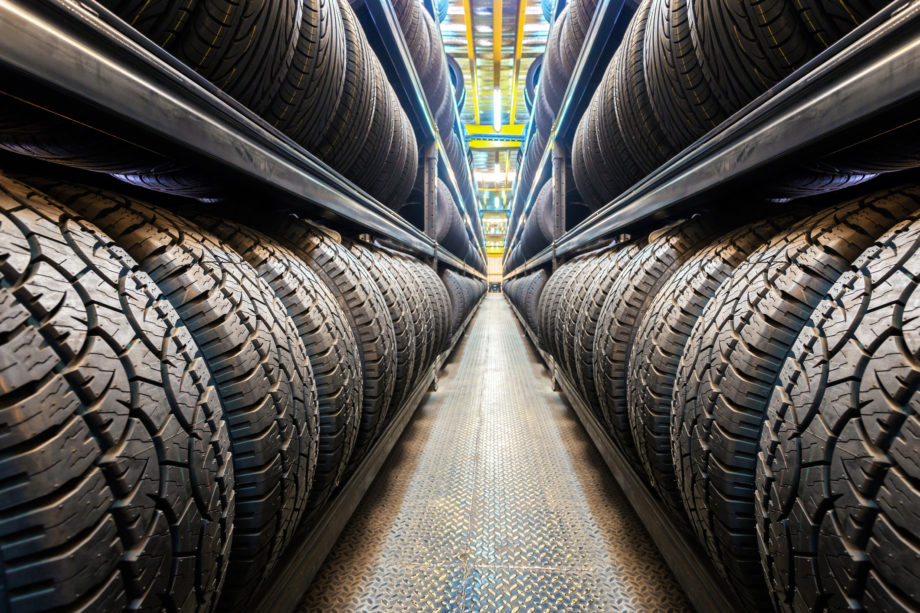 Tire shops aren't smoothie places or yoga studios — they're not exactly glamorous places. Your products last for years, so customers aren't just regularly popping into tire stores and creating strong relationships with customer service representatives.

This creates some unique challenges. How do you distinguish your shop as the best one in the area? How do you keep your name in your customers' minds so they don't confuse your shop with the one down the street?

Use these tips to enhance your brand and bring in customers who are looking for you.
Do Your Research
Before you start throwing out ideas for strategies and marketing tactics, get to know your customers. Who are you marketing to? Why are they buying tires and how often will they have to come into your shop each year? What other services do your customers come in for?

Once you know these answers, you can start to place your brand's name in places where your customers will see it. Working parents, for example, are more likely to search for products in different places than people who manage fleets or own cars for business purposes.
Keep Things Consistent
Without even seeing the names McDonald's or Coca-Cola, you probably recognize those brands based on their colors or fonts.

The lesson you should take from this? Your brand logo needs to be consistent throughout all of your marketing materials. If you use the same type of color scheme, font, or other design features, customers are more likely to recognize your brand and distinguish it from competitors.
Create a Cohesive Online Experience
Why should independently owned shops care about the web at all? Shouldn't you just focus on providing amazing service and let the people find you?

Well, here's the thing. How exactly do you think new customers do find you?

Sure, some might come because of great word-of-mouth. Or maybe you send out mailers that have brought in some new customers. That's great.

But more and more, the first interaction people have with businesses is online. When we need service, the first place we turn to is Google. Or at least a site like Yelp.

Web searches and review sites enable us to see what's out there, compare prices and check ratings and reviews.

That's just the beginning, though. Today's consumers expect businesses to offer a consistent experience regardless of how they are interacting.

You want your brand to feel the same whether they're standing in front of you in your shop or checking out your site on their phone. That means you need consistency in your messaging, logo, contact information and more.

Even your email address is important. Which do you think appears more professional? Having a Gmail account for the shop, or having an address directly tied to your website URL?

If you nail this aspect of your business, you won't just be on equal footing with bigger chain stores – many people will choose you over them specifically because you're a smaller shop.
Become a Team Player in the Community
Most likely, there are businesses in the area that are facing similar challenges. Partner up with them to establish yourself as a part of the community. Ask them how you could work together. Perhaps you could offer discounts to customers or leave business cards at your shop.

Beyond buddying up, local businesses have a lot of opportunities to use their position in the neighborhood for marketing and public relations purposes. Attend (or host) events in the community and reach out to other organizations. Sponsoring a soccer team or donating to a local charity, for example, can help you put your name out there and expose your brand to potential customers who you might not have reached otherwise.
Send Newsletters and Updates
How do you follow up with customers who have already come into your shop? Send out an email newsletter. Quarterly or monthly newsletters with community updates or upcoming deals can be a helpful reminder to customers who may have lost touch with your business.

If you are new to email marketing and other digital marketing strategies, be sure to consult with a professional before you begin. While it is certainly possible to set up an account and automatically send newsletters to customers on your own, a strategist can help you figure out your messaging, track which tactics are working best, deal with all of the technical details and make sure you're sticking to a schedule.
Offer Educational Content
What could you possibly tell your customers every month or quarter? Quite a lot!

Not all clients understand the intricacies of tire maintenance and care. Your team has a lot of useful knowledge that you can share about tires and cars in general.

When you turn this information into shareable content, you give customers another reason to come back to your shop. Useful information has value, and sharing this information with customers offers value before you even introduce your products. Shareable content doesn't just have to come in email form, either. Post it on your website and social media pages.

No matter what you do to reach out to customers and the community, keep it consistent with your brand. If you are local, family-owned shop, for example, use these traits to your advantage by including those aspects in all of your messaging. Keep it authentic to your shop so your customers get to know you better and you'll be well on your way.