New Waiting Room Offerings Will Keep Customers Coming Back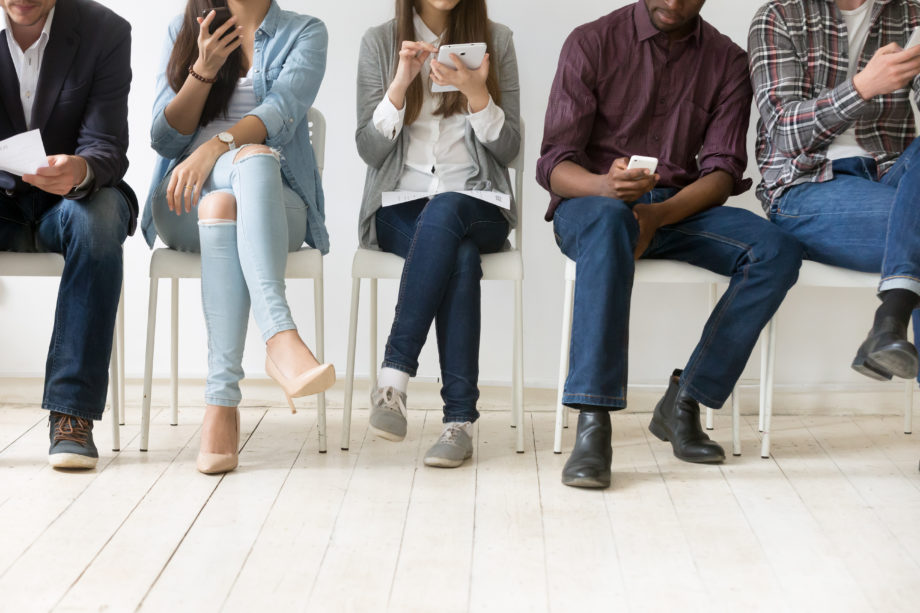 Excellent customer service exists in the details. Customers should feel comfortable, welcomed, and informed throughout their entire experience.

And when you know many of your customers are going to be waiting around for a significant amount of time, you also want them to feel relaxed and entertained. You want them to have an enjoyable, memorable experience so they keep coming back.

Obviously, you already know this. You probably have amenities like a coffee machine or a TV screen in your shop. That's a great start. But in order to stand out, you need to go above and beyond what every other shop in your area is doing.

Consider adding these amenities to keep customers happy while they wait. Some of these ideas may seem a bit quirky, but they can go a long way towards making your customers' experience more pleasant. And that means they'll be more likely to recommend your business to others.

Complimentary Wi-Fi
You probably offer this. After all, having Wi-Fi is a standard business practice these days.

How does this help you stand out? It doesn't. But if you don't offer Wi-Fi, that absolutely will make you stand out — in a bad way.

Want to go the extra mile? Opt for faster internet service and make sure you always have at least one staff member working who knows how to troubleshoot any issues people might have.

Outlets, Charging Stations, and Workspace
If customers know they can pull out their laptop and get some work done while they wait, they won't dread having to sit around your shop for an afternoon. Shops that have the space could even offer semi-private workstations, where people who need to take phone calls (or video chats) can do so without feeling uncomfortable or bothering others. Other amenities could include things like headphones to make it easier to concentrate.

Important to note: these amenities go beyond the working community. People who want to watch videos, play video games or charge their devices will see them as benefits as well.

Fish Tank
Who doesn't love to watch fish swimming around? A fish tank and some plants can help to liven up your waiting room without too much maintenance. Plus, kids love them. Speaking of children …

Play Area for Kids
Want to make life just a little bit easier for those stay-at-home parents who have to bring their kids to the shop? Set up a little play area with blocks, books and other toys, if you have the space. Also, a separate TV for the little ones will keep them — and their parents — happy while they wait for their vehicle.

Not only will parents appreciate it, they'll share their experiences. And your other customers will be happier because they won't have to deal with rowdy kids running around while they wait.

Local Artwork or Photos
Want your waiting room to help establish your place in the community? Hang up artwork from local artists or art that showcases places in your community.

Alternatively, if you sponsor a Little League team or have photos from events around the community, display them! This will both give customers something to look at and show off your participation in local activities.

Keep it Tidy
Auto shops aren't something most people associate with "neat and clean". Working on cars tends to be dirty work, after all.

So, why focus on keeping your waiting room clean if customers aren't really expecting that?

Well, the question kind of answers itself — because customers aren't really expecting it. That means you'll stand out if you do it. Especially because most of the other shops in your area probably won't be thinking much about it, either.
If customers come into your shop and they're wowed by how nice and clean and fresh everything looks — in an auto shop of all places — it's going to show them that you truly care about their experience.

Updates on Service
How much time does your customer have to wait before they talk to someone? How long before they know what's going on with their car? How long before they're out the door?

Faster is better for customers, but it can be just as valuable to keep them in the know. Text messaging services and displays will help your customers learn what's going on, how much time they have left, and whether or not they have time to pop in and out during their wait.

Bottom Line? Know Your Clientele.
If your customers are largely men who are taking the afternoon off of work to visit your shop, a play area may not be the most useful addition.

Not sure what your clients would want? Ask! Create a survey and base your changes on the results, as well as your observations.

If your clients know that you care about their overall experience and want to cater to their needs, they will be more likely to come back because of your stellar customer service.